Not a boring avocado toast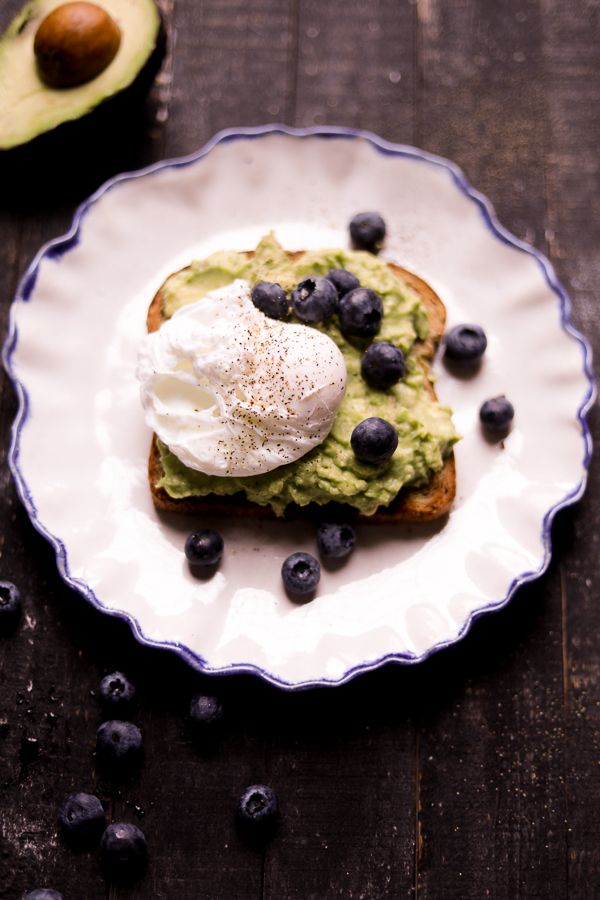 I'm going to start this post off by declaring that you really don't need a written recipe to make this. It's actually so easy it's scary.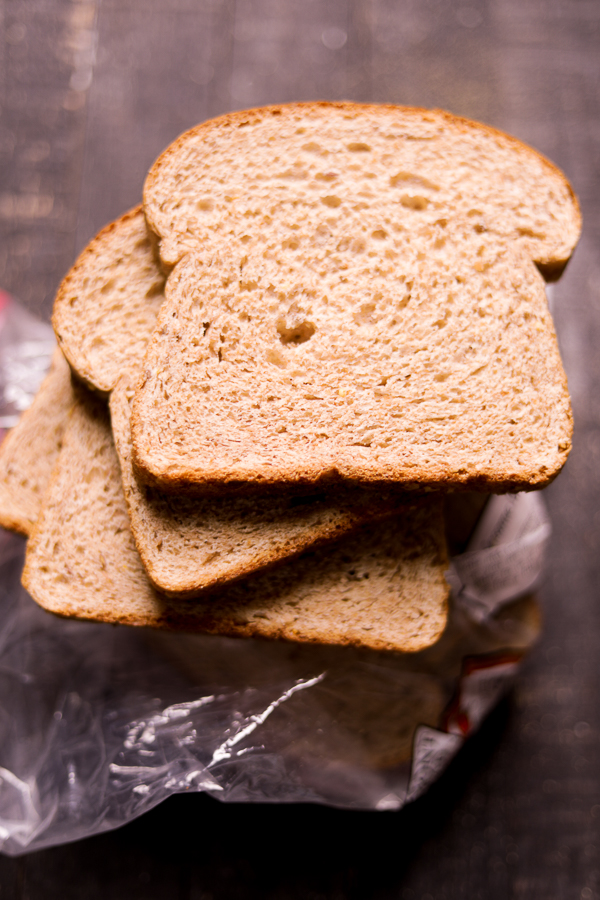 I love toast, avocado, and eggs. And to me, this trio makes the best, healthiest breakfast.  The whole wheat or whole grain toast provides hearty carbohydrates, the avocado contributes healthy fats, and the egg adds necessary protein to start your day off with sharpness and energy!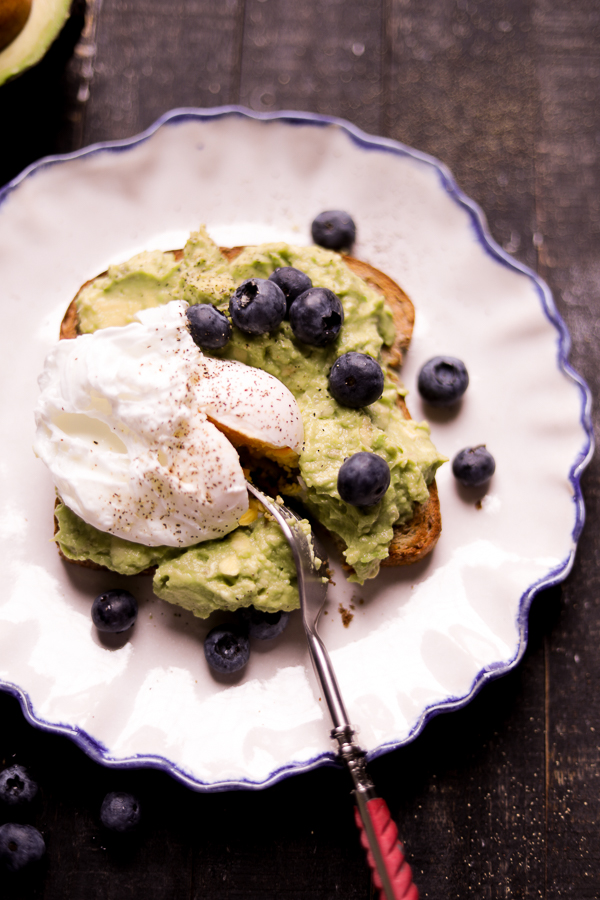 Happy Toast Tuesday!
If you make this recipe, be sure to tag your creation with the hashtag #foodfinessa.
7-Minute Poached Egg Avocado Toast.
Ingredients
2

teaspoons

white balsamic vinegar

1

large, cold egg

1

slice

whole wheat or whole grain bread

1/2

medium avocado, skin removed

1

teaspoon

lemon juice

1/2

teaspoon

salt

1/2

teaspoon

ground black pepper

fresh blueberries

(optional)
Instructions
Fill a small saucepan about 1 inch high with water. Add vinegar to water, and bring to a simmer. Create a small whirlpool in the water with a spoon. While water is swirling, drop egg in center of whirlpool, and immediately cover saucepan with lid. This whirlpool method is necessary so that the egg white encases the egg yolk while it's being poached. Cook egg for exactly 7 minutes for a fully cooked yolk or 4 minutes for a runny yolk.

While egg is cooking, toast bread. Mash avocado in a bowl, and stir in lemon juice and salt.

Spread avocado on toast. Add poached egg, sprinkle with black pepper, and top with blueberries. Enjoy!