Some pasta for a Tuesday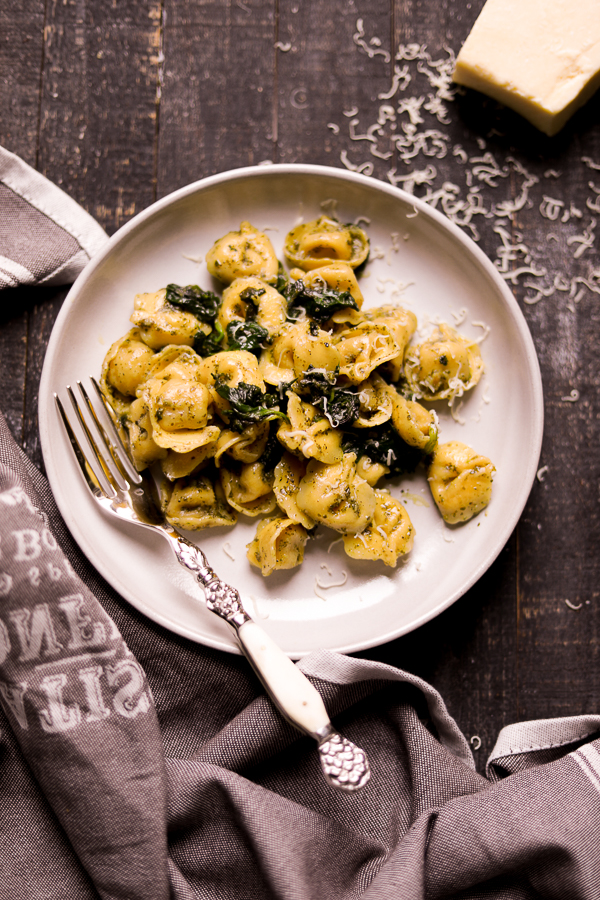 I think it's about time for some tortellini.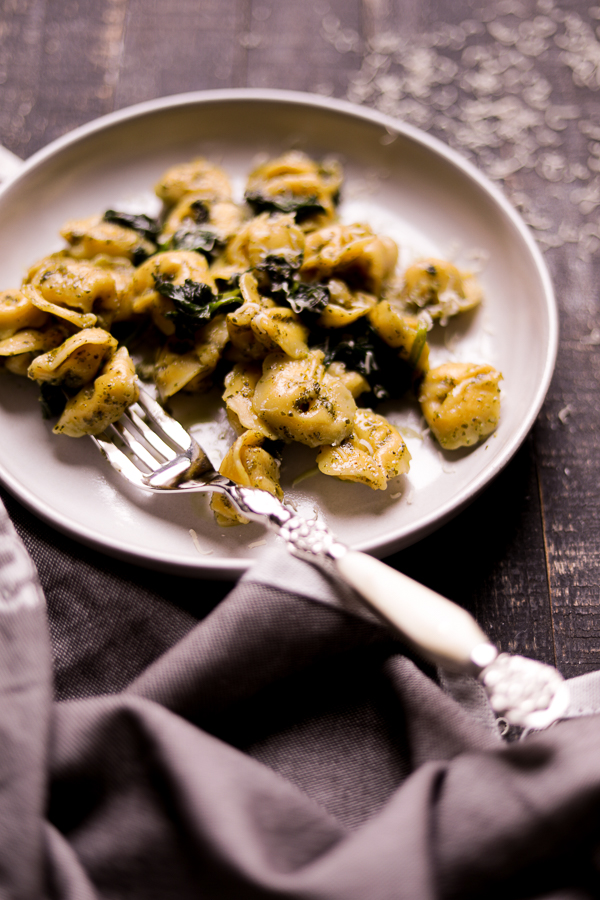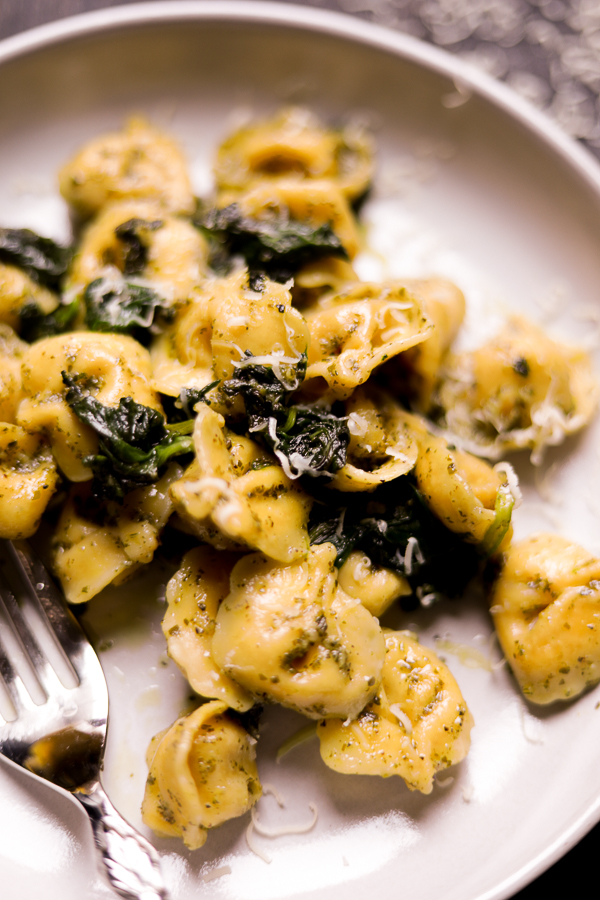 Although tortellini is not my favorite type of pasta, it does have its place in the pasta world.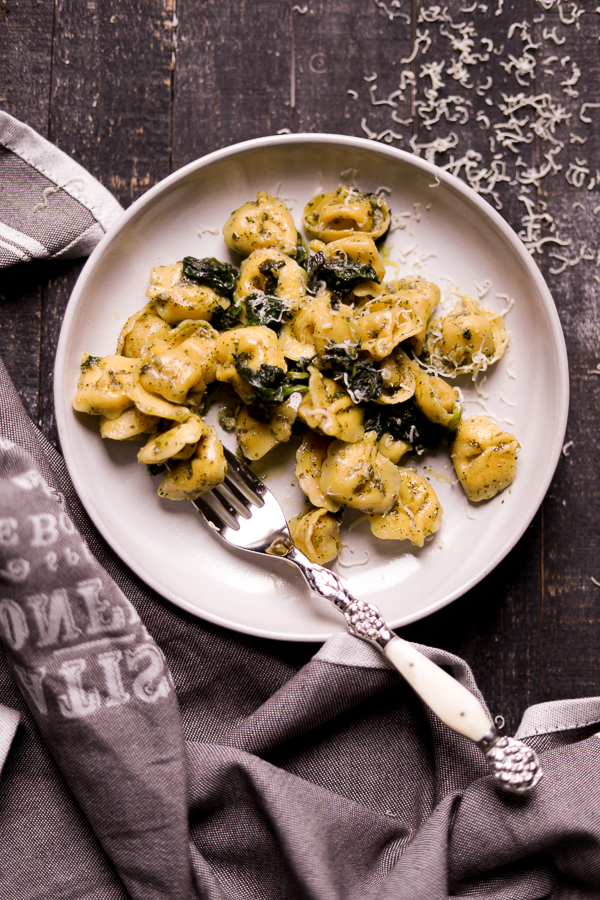 And its place is in this dish with spinach and herbs! Even though it's 62 degrees F outside today (!!!), I feel like we need some pasta. All that chocolate has got me craving pasta. I mean, you would think I would be craving something a little healthier like salad, but at least this pasta dish has spinach in it, right?!
If you make this recipe, be sure to tag your creation with the hashtag #foodfinessa.
Easy Spinach and Herb Tortellini.
Ingredients
2

cups

uncooked tortellini

1-1/2

tablespoons

olive oil

3

cups

baby spinach

1

tablespoon

dried parsley

1

tablespoon

dried basil

1/2

tablespoon

dried oregano

1

teaspoon

ground black pepper

1

teaspoon

salt

parmesan cheese

(optional)
Instructions
Boil water, and cook tortellini according to package directions. Drain, and set aside.

In the same pot, heat olive oil, and add spinach. Sautée until fully cooked. Mix in parsley, basil, oregano, pepper, and salt. Fold in tortellini. Serve with fresh parmesan, and enjoy!