All your favorite autumn flavors in one meal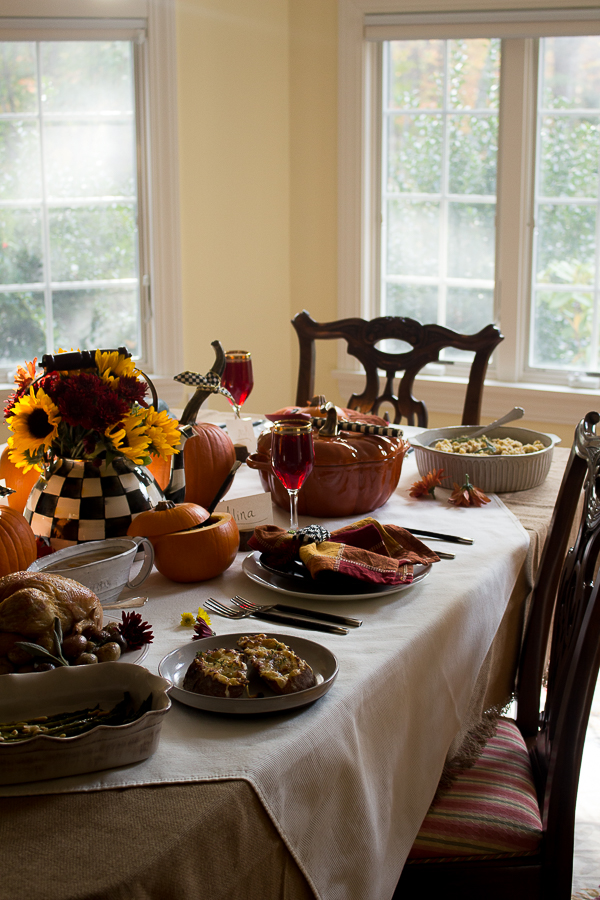 My favorite season for the weather is definitely autumn. Here in New England, it's just the perfect balance between warm and cold – although definitely on the chillier side, which I prefer.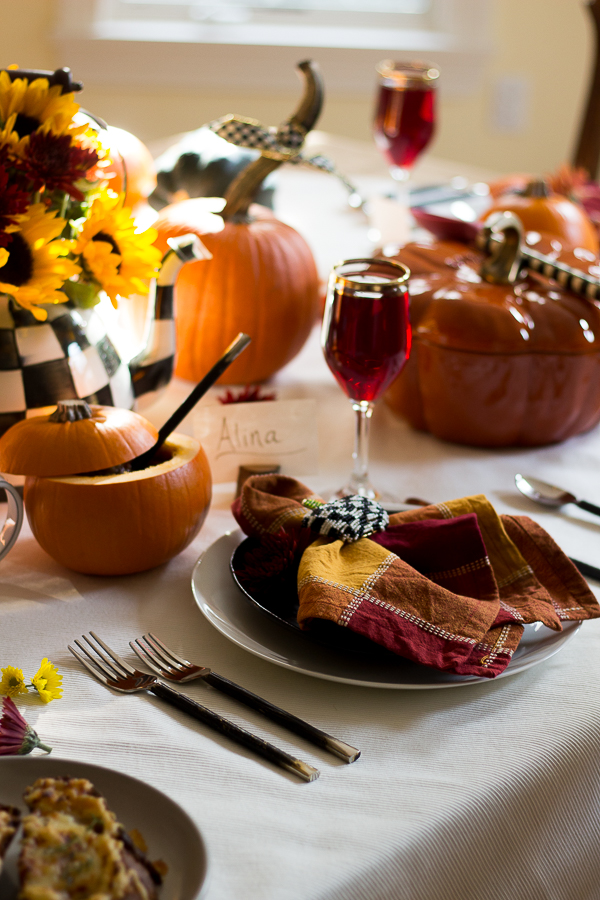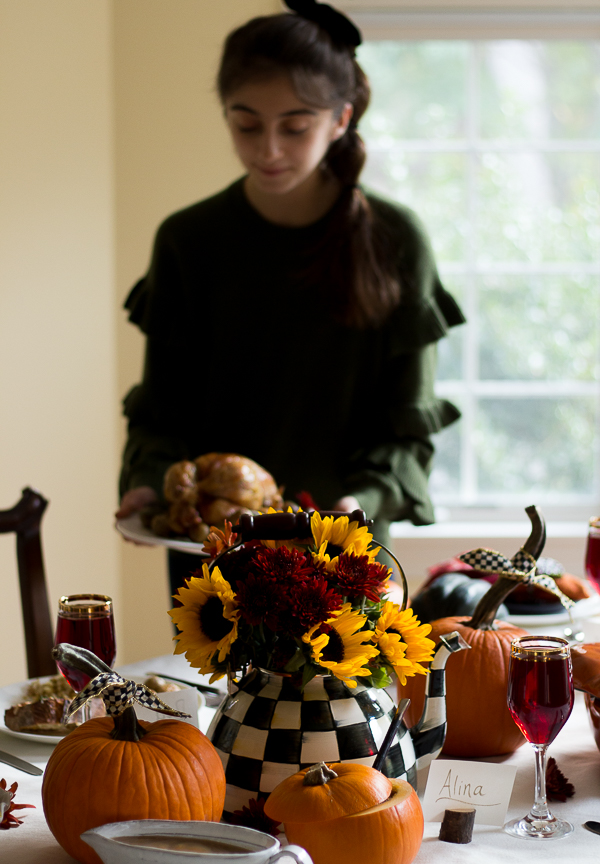 As you may know, I love everything pumpkin, and autumn is just the season that showcases pumpkin.  This table was inspired by pumpkins and black, white, and orange hues that are characteristic of September, October, and November, and in general, the fall months.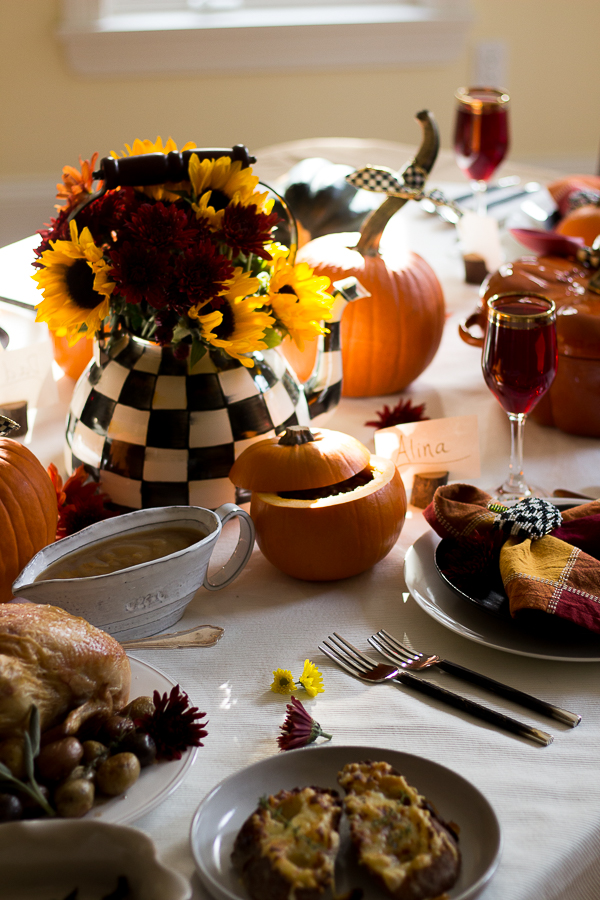 Enjoy these recipes showcased in this Whimsical Autumn Table!
Sage "Faux-tisserie" Chicken with Thyme Roasted Potatoes.
Pumpkin Lentil Soup with Fontina Toast.
Simple Herb Parmesan Stuffing.
Roasted Peanut and Garlic Asparagus.
Pumpkin Raisin Cinnamon Streusel Bread.
Pumpkin Cinnamon Sugar Cake Pops.
P.S. Happy Thanksgiving!
If you make these recipes, be sure to tag your creations with the hashtag #foodfinessa.