Only the best fall chicken you can prepare!
Do you ever just want a quick autumn dinner but don't want to break out all your fall spices and ten million ingredients?!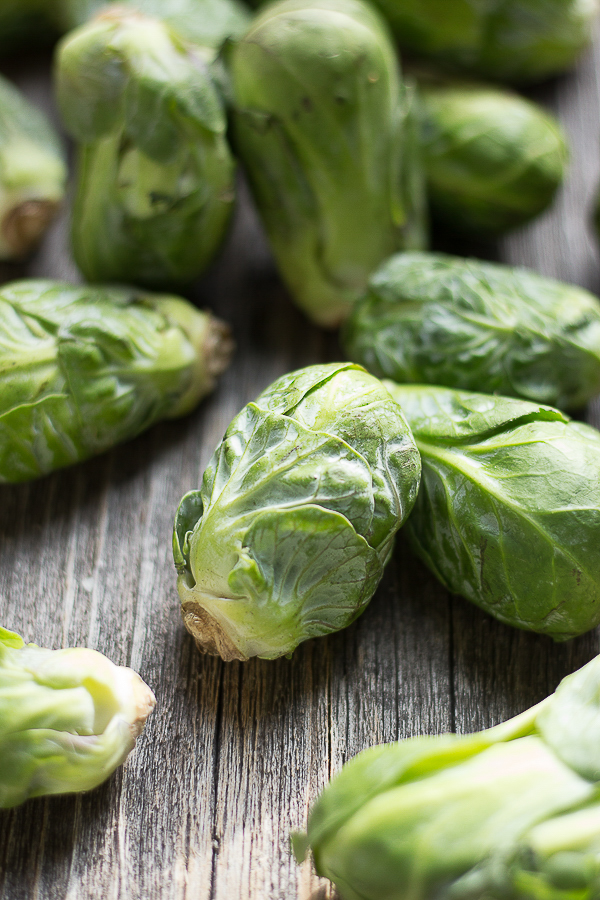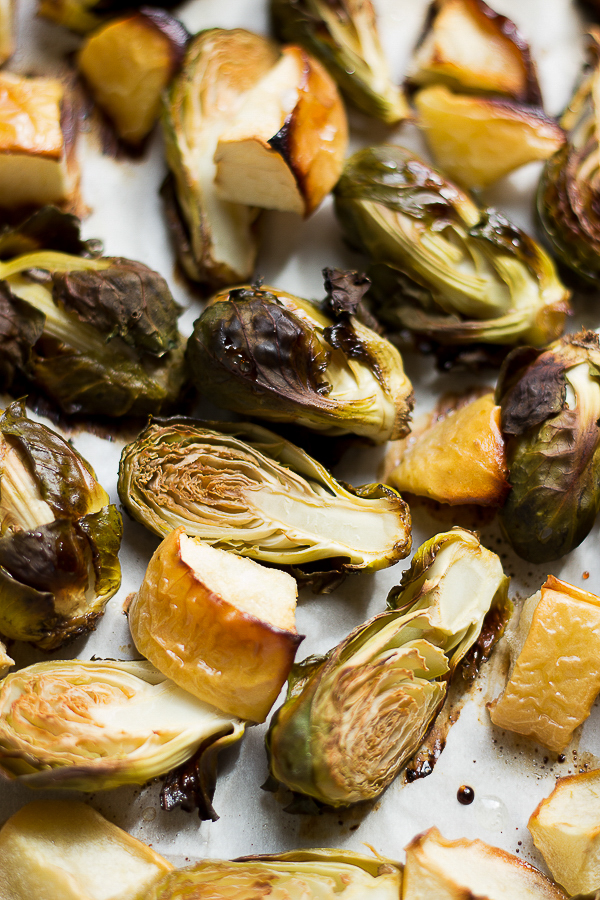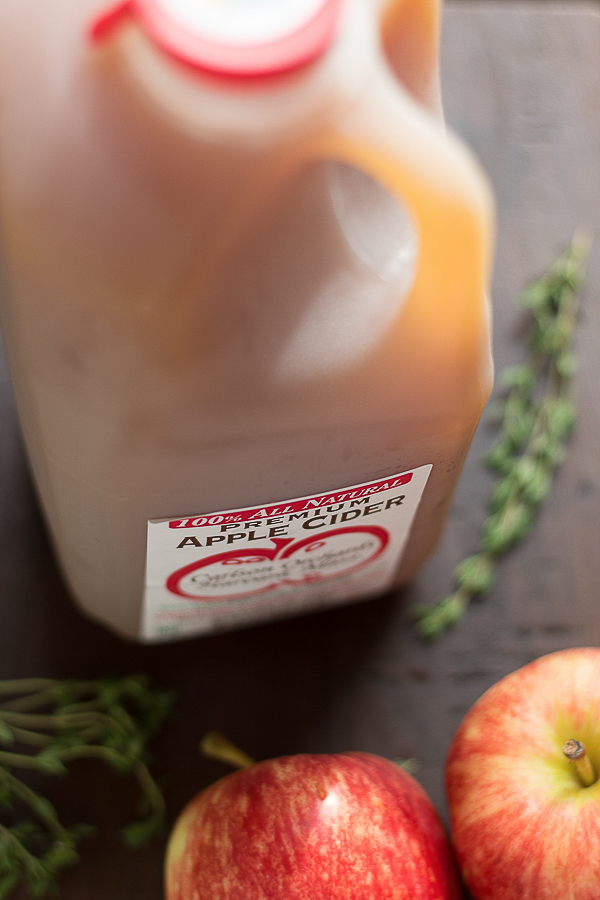 Well then this is the recipe for you. No fancy ingredients, no fancy techniques, just a delicious dinner 🙂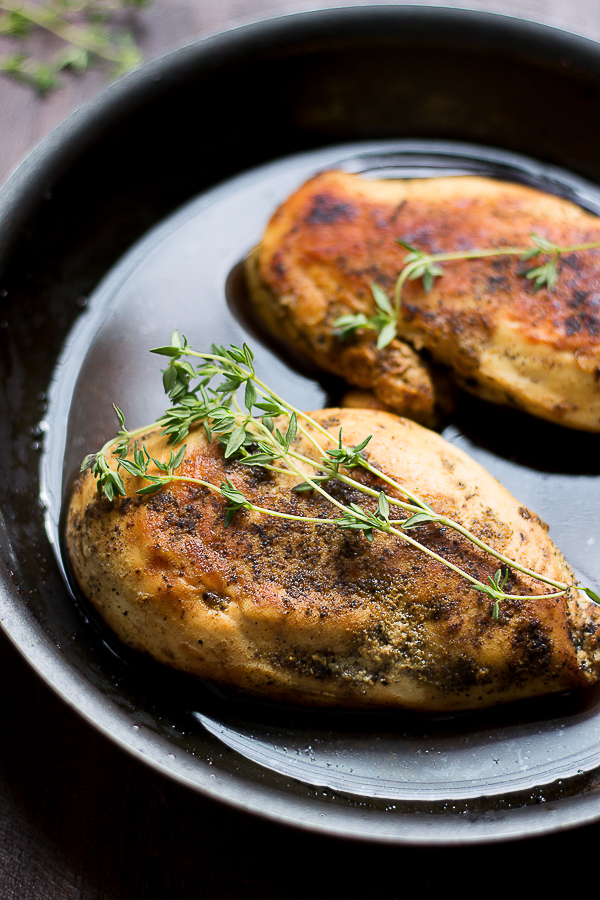 I discovered this apple Brussels sprouts side last year when I found this really good balsamic reduction (by the brand Alessi) at Whole Foods. That's when Brussels sprouts became one of my new favorite vegetables. Adding maple or balsamic to the sprouts brings the widely-loathed green veggie to a whole new level. Besides, I kind of like Brussels sprouts with or without the glaze. For me, the best sprouts are when they're roasted to perfection and the outer leaves get all crispy and crunchy.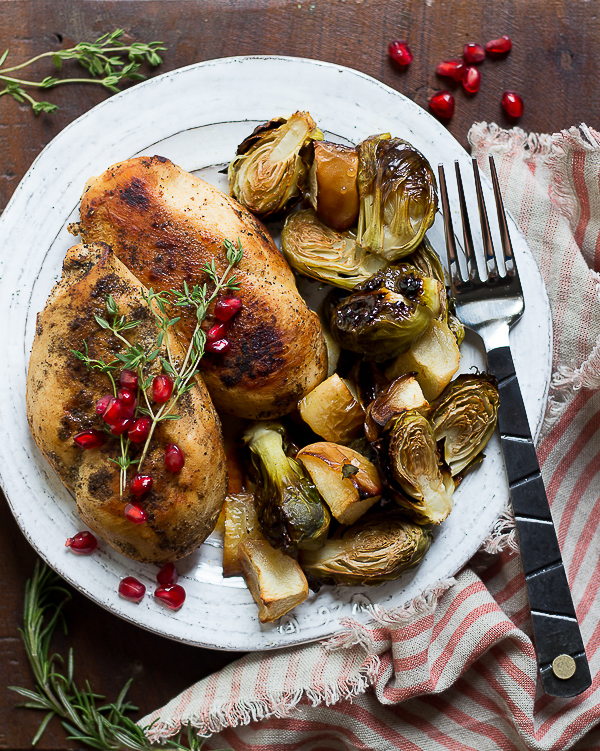 Don't like honeycrisp apples? Swap 'em out with any of your favorite apple! I personally love green apple or macoun for this recipe.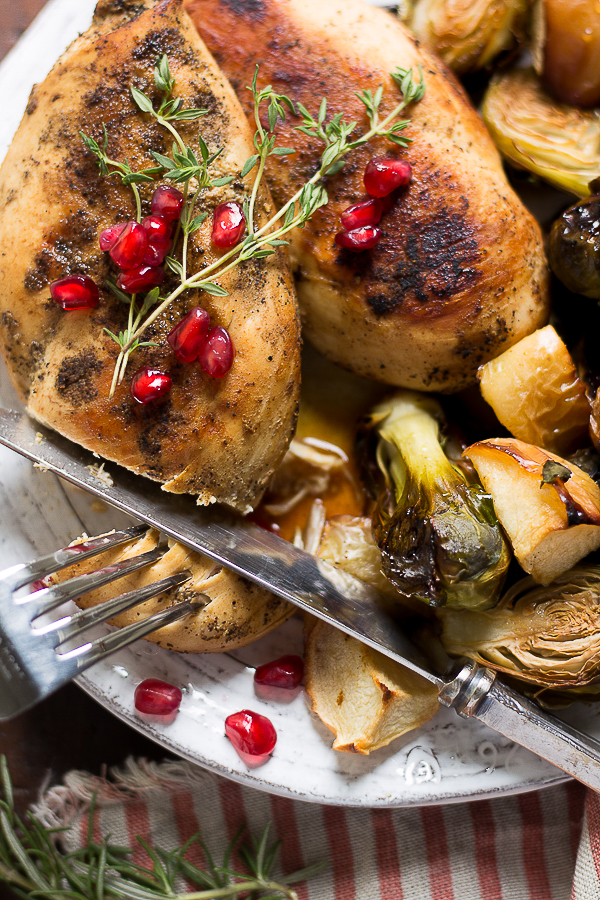 If you make this recipe, be sure to tag your creation with the hashtag #foodfinessa.
Apple Cider-Glazed Chicken with Honeycrisp Apple Brussels Sprouts.
Ingredients
Honeycrisp Apple Brussels Sprouts
2

pounds

Brussels sprouts, cut in half

1

large honeycrisp apple, cut into cubes

1

tablespoon

olive oil

3

teaspoons

maple syrup

1

teaspoon

balsamic reduction
Apple Cider-Glazed Chicken
2

tablespoons

olive oil

2

pounds

chicken breast, fat removed and cut into filets

1

teaspoon

salt

1

teaspoon

ground black pepper

2

cups

apple cider

2

sprigs of thyme

(preferably fresh)

pomegranate arils

(optional)

additional fresh thyme

(optional)
Instructions
Preheat oven to 400 degrees F. Toss chopped Brussels sprouts with chopped apple, olive oil, maple syrup, and balsamic reduction in a baking sheet. Roast sprouts until edges are crispy, about 15 minutes.

To make chicken, heat olive oil in a large nonstick skillet (with high sides) over medium-low heat, and add chicken filets and sprinkle both sides of each filet with salt and pepper. Sear on all sides until chicken is fully cooked through, about 2-3 minutes per side. Add apple cider and thyme to skillet about 2 minutes before chicken is fully cooked through. Braise in apple cider until chicken is cooked through.

Serve chicken with Brussels sprouts, pomegranate arils, and additional fresh thyme. Enjoy!