And we're starting with the cozy fall breakfasts!
The colors of the leaves, the chilly mornings and afternoons when we get to wear our cozy sweaters, and the endless bowls of soup are all some of my favorite aspects of fall, but a primary one is perhaps the BREAKFAST.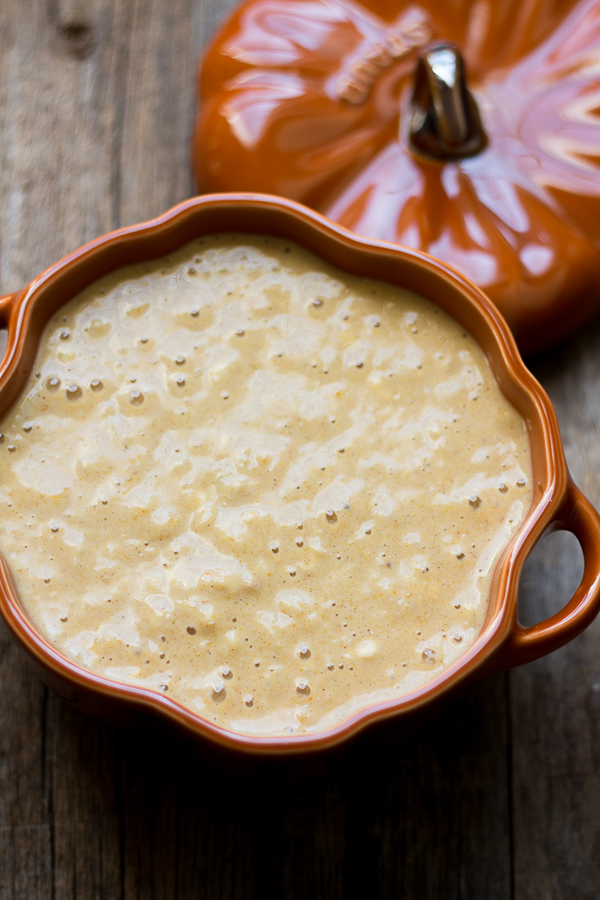 And these waffles at that 🙂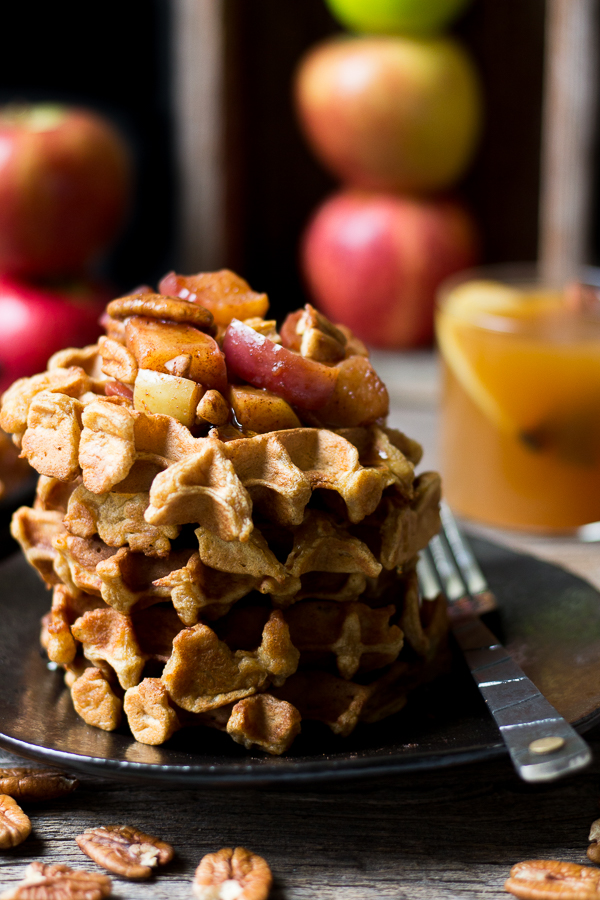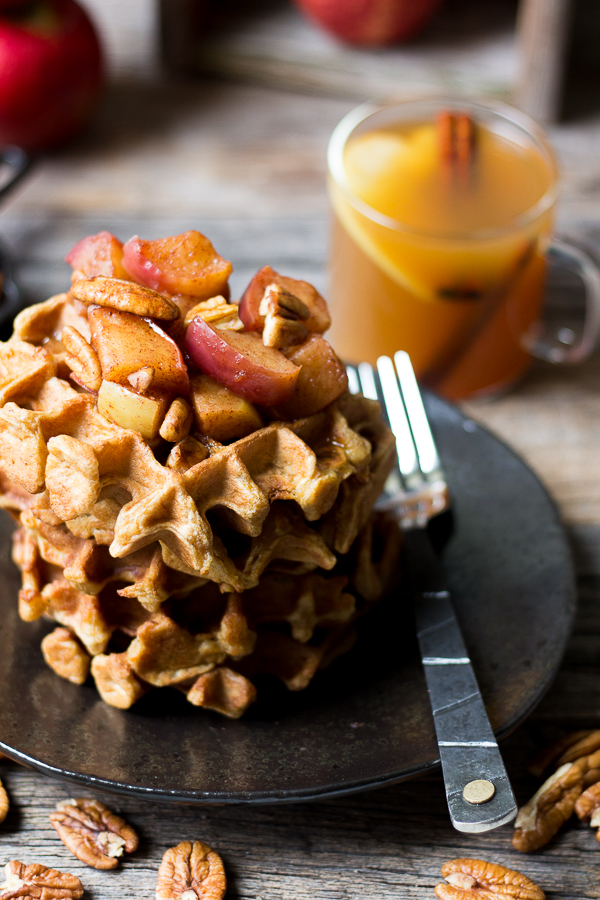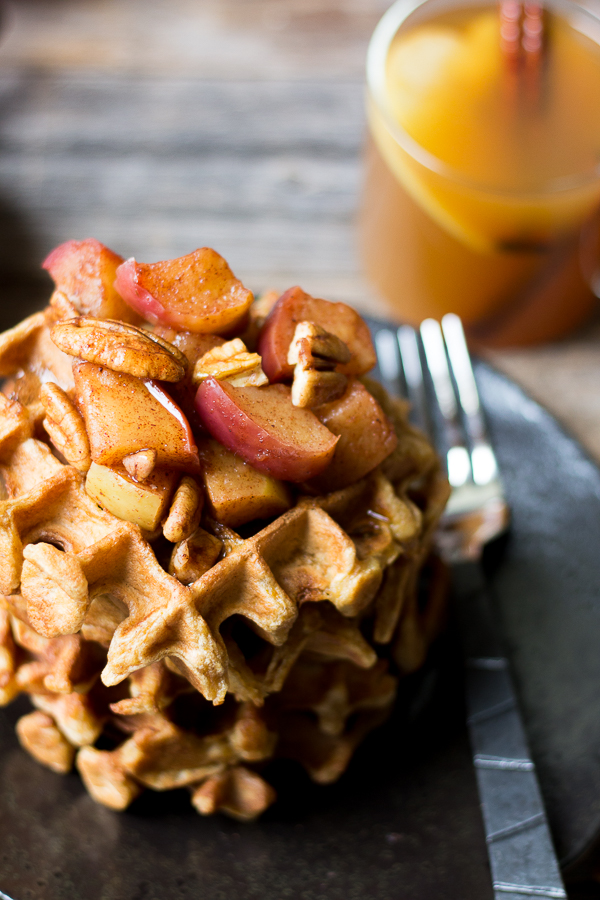 What doesn't sound appetizing about this apple cider waffles? They're made with not only apple cider but fresh shredded apple and topped with warm, gooey pecans and apples. And my favorite part is that they have pumpkin in them. Yes, I just had to do that because not only does the pumpkin make me feel like I'm biting a piece out of autumn, but it also adds a lot of moisture to the waffles without making them heavy or dense. Pumpkin + breakfast or dessert = autumn heaven.
If you make this recipe, be sure to tag your creation with the hashtag #foodfinessa.
Double Apple Cider Cinnamon Waffles with Caramelized Pecan Apples.
Ingredients
Double Apple Cider Cinnamon Waffles
¼

cup

light, packed brown sugar

½

cup

1 stick unsalted butter, melted

1

large egg

1

teaspoon

vanilla extract

1

cup

apple cider

½

cup

pumpkin purée

1

cup

all-purpose flour or whole wheat flour

1

teaspoon

baking powder

½

teaspoon

baking soda

½

teaspoon

salt

2

teaspoons

ground cinnamon

1

teaspoon

ground nutmeg

½

teaspoon

ground ginger

¼

teaspoon

groun cloves

2

cups

macoun apple (or any type of red apple), skin removed and shredded

warm maple syrup

(optional)
Caramelized Pecan Apples
2

teaspoons

unsalted butter

2

large macoun apples (or any type of red apple), chopped

¾

cup

pecans, roughly chopped

2

teaspoons

light, packed brown sugar

1

teaspoon

ground cinnamon
Instructions
Preheat waffle iron. In a large bowl, whisk together brown sugar, butter, egg, vanilla extract, apple cider, and pumpkin. Fold in flour, baking powder, baking soda, salt, cinnamon, nutmeg, ginger, and cloves. Fold in shredded apple. Allow waffle batter to sit at room temperature for 5-10 minutes.

While waffle batter is resting, heat a small skillet over low heat, and melt butter. Add chopped apples, pecans, brown sugar, and cinnamon to butter, and cook until apples are soft, and pecans are caramelized.

To make waffles, spoon about 3 tablespoons of batter into each waffle mold. Cook waffles for about 4-5 minutes or until golden brown. Serve warm with caramelized pecan apples and warm maple syrup. Eat!