What would Valentine's Day be without molten lava cake?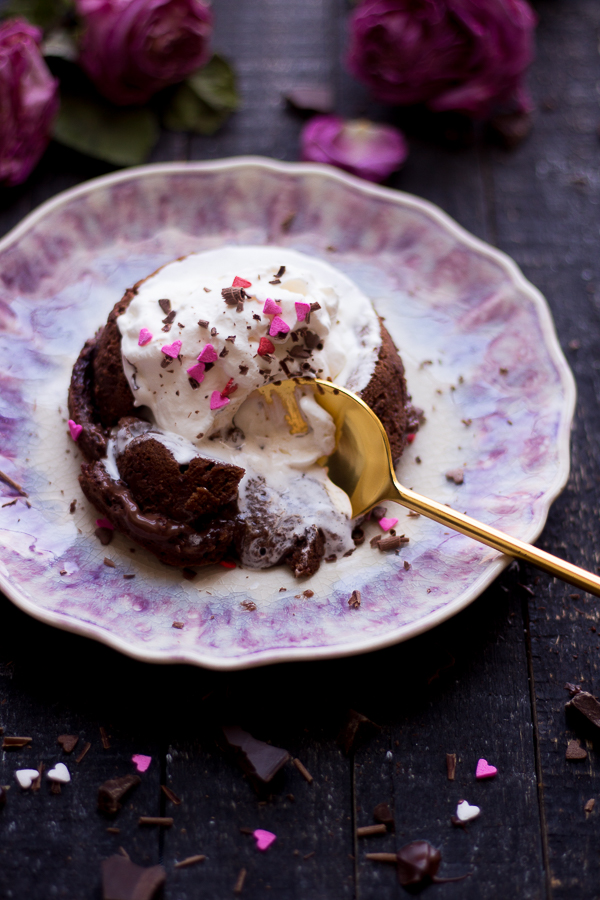 Welcome to Day 2 of the Countdown to A Love Story!
One of my favorite parts about Valentine's Day is the molten lava cake. I mean, gooey chocolate (or in this case, Nutella :)) in a personal-size, decadent cake – what could be better?!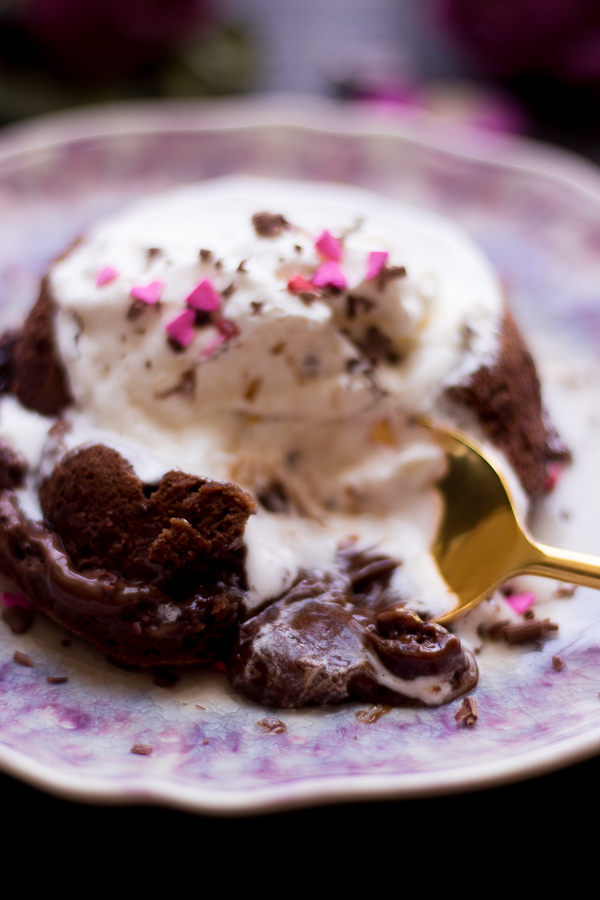 Well, the answer is nothing, no dessert at all.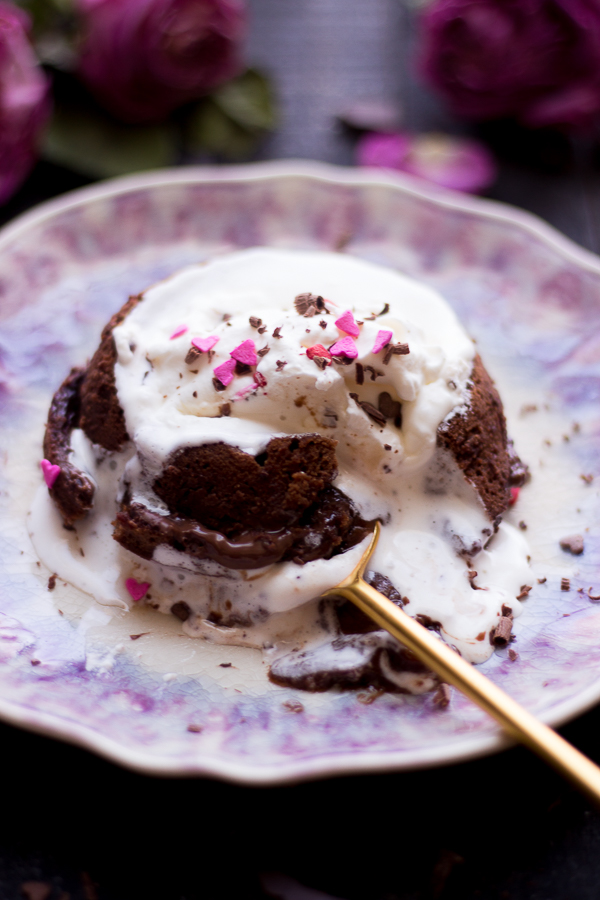 If you make this recipe, be sure to tag your creation with the hashtag #foodfinessa.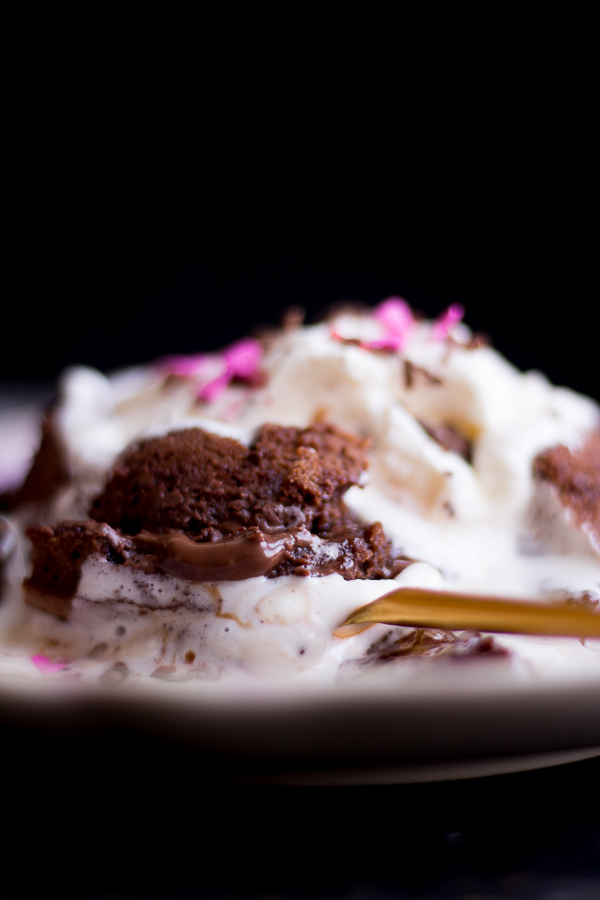 Valentine's Day Chocolate Molten Nutella Lava Cake.
Ingredients
4

ounces

semisweet chocolate, chopped

1/2

cup

unsalted butter

1

cup

confectioner's sugar

2

large eggs

2

large egg yolks

6

tablespoons

all-purpose flour

6

tablespoons

Nutella or any chocolate hazelnut spread

whipped cream

(for topping)

vanilla ice cream

(optional)

chocolate, shaved

(for topping)

Valentine's sprinkles

(for topping)
Instructions
Preheat oven to 425 degrees F. Grease 4 ramekins. Set aside.

Melt chocolate and butter in a small bowl either in microwave or over double broiler. Whisk in

confectioner's sugar, eggs, and egg yolks until well combined. Fold in flour until just combined.

Pour about 3 tablespoons of batter into each ramekin. Add about 1-1/2 tablespoons of Nutella

on top of batter. Top Nutella with remaining batter in each ramekin.

Bake cakes for 12-13 minutes or until edges are firm and center is soft and slightly jiggly. Allow

to cool for 1 minute, and serve with whipped cream or ice cream, shaved chocolate, and festive

sprinkles. Enjoy!