Saturday baking just got savory.
Hello, and welcome to Day 5 of 10 Days of Healthy! I'm so excited to share today's recipe with you because it is light, downright delicious, and contains one of my favorite superfoods, beets!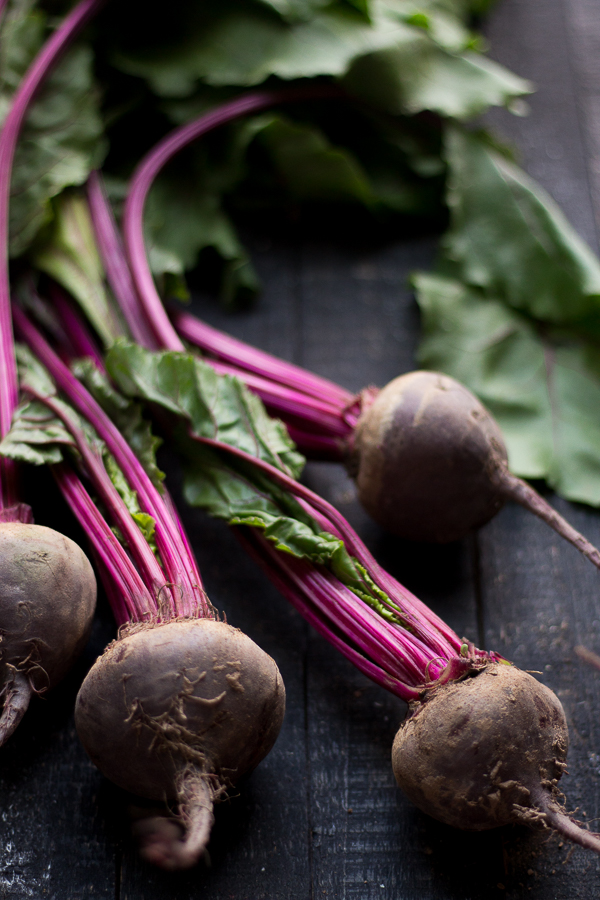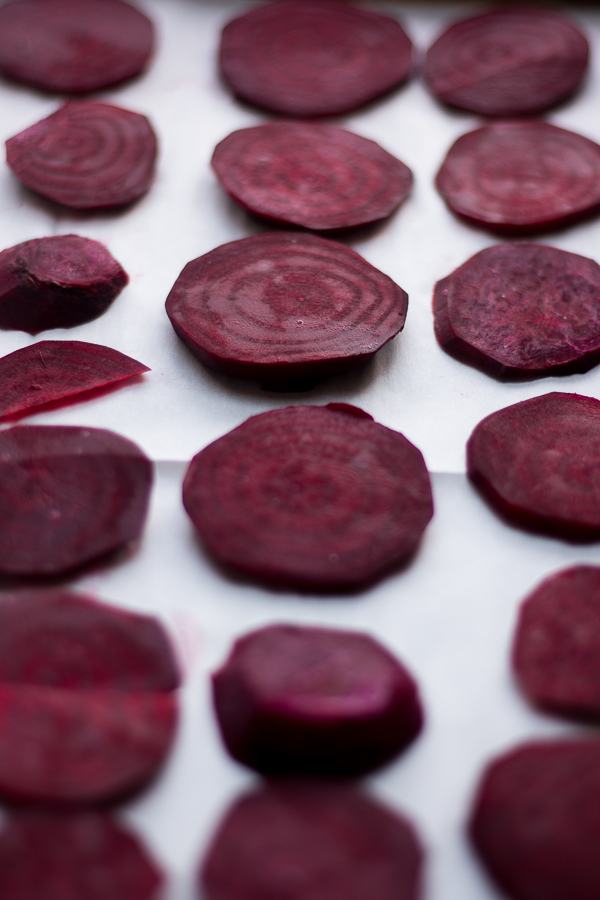 I absolutely love light tarts. In fact, they are probably one of my favorite foods. And making this tart with phyllo dough just kicks it up ten notches and makes the tart even lighter than if puff pastry were used. I didn't even think we could get any lighter than puff pastry!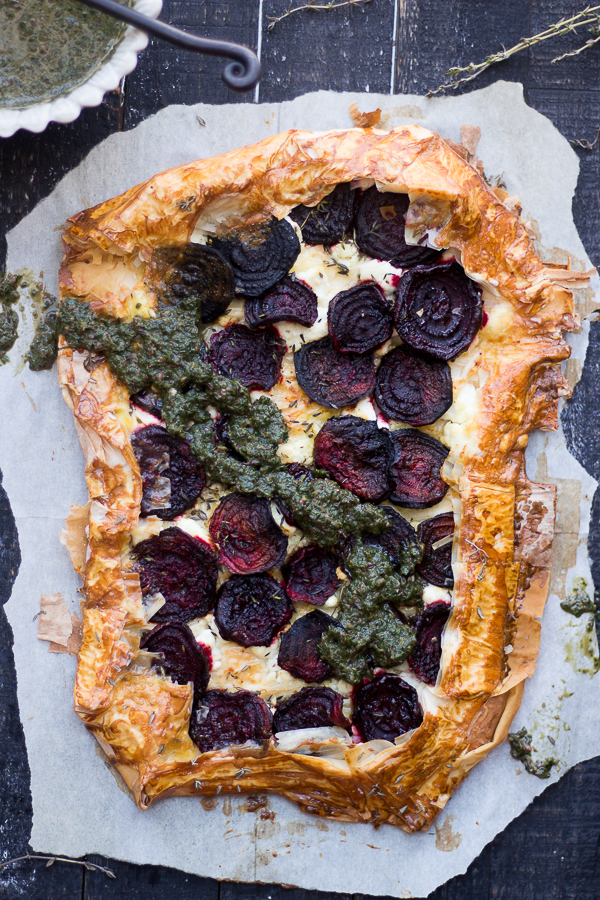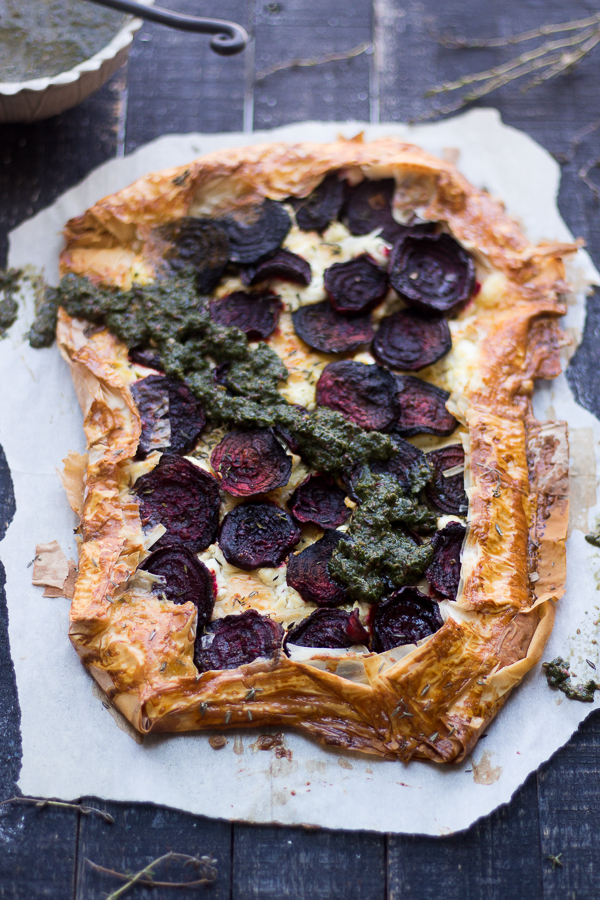 What could be better than cheese and beets for a little savory appetizer? Yeah, nothing much 🙂
If you make this recipe, be sure to tag your creation with the hashtag #foodfinessa.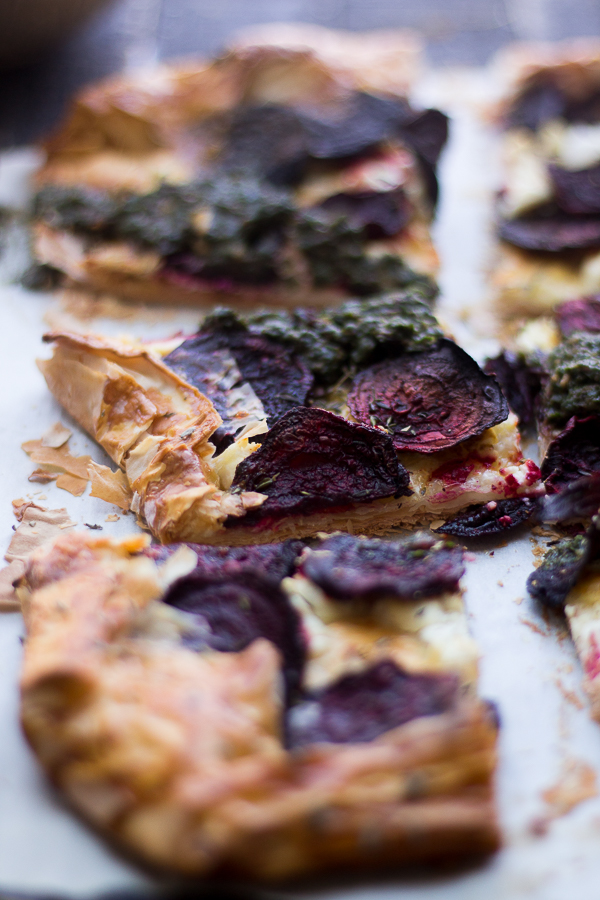 Beet Balsamic Phyllo Tart with Beet Leaf Pesto.
Ingredients
Beet Balsamic Tart
4

beets, stalks and skin removed and cut into 1/4 inch medallions

1

tablespoon

olive oil

1

tablespoon

balsamic vinegar

1

teaspoon

salt

1

teaspoon

ground black pepper

4

sheets phyllo dough

1

egg, beaten

4

ounces

goat cheese

(I used truffle goat cheese.)

2

tablespoons

fresh thyme, chopped
Beet Leaf Pesto
Stalks of 4 beets

1/2

cup

pine nuts

1/2

parmesan cheese

1/2

cup

olive oil

(I used basil pesto olive oil.)

1/4

cup

water

1

teaspoon

salt

1

teaspoon

ground black pepper
Instructions
Preheat oven to 400 degrees F.

Add beet medallions, olive oil, vinegar, salt, and black pepper to large baking sheet. Toss until beets are covered in liquid and spices. Roast for 10-15 minutes or until the beets are slightly softer. They will shrink slightly. Remove from oven, and decrease oven temperature to 350 degrees F.

Lay the phyllo dough onto a large baking sheet (stacking the four sheets on top of each other). Spread half of beaten egg on top layer of phyllo, and sprinkle on goat cheese and fresh thyme. Add beet medallions on top of cheese. Leave about 1 inch of phyllo dough for border. Fold the phyllo border on top of the tart. Spread the other half of the beaten egg on the border of the tart.

Bake tart for 15-20 minutes or until edges are golden and beets are soft and tender. While tart is baking, make the beet leaf pesto. Place all pesto ingredients in food processor, and blend until well combined. Allow tart to cool slightly, slice, and serve with pesto. Enjoy!