Warm fall flavors in a butternut squash sauce paired with lightly fried onions and thyme
Doesn't this look so cheesy?!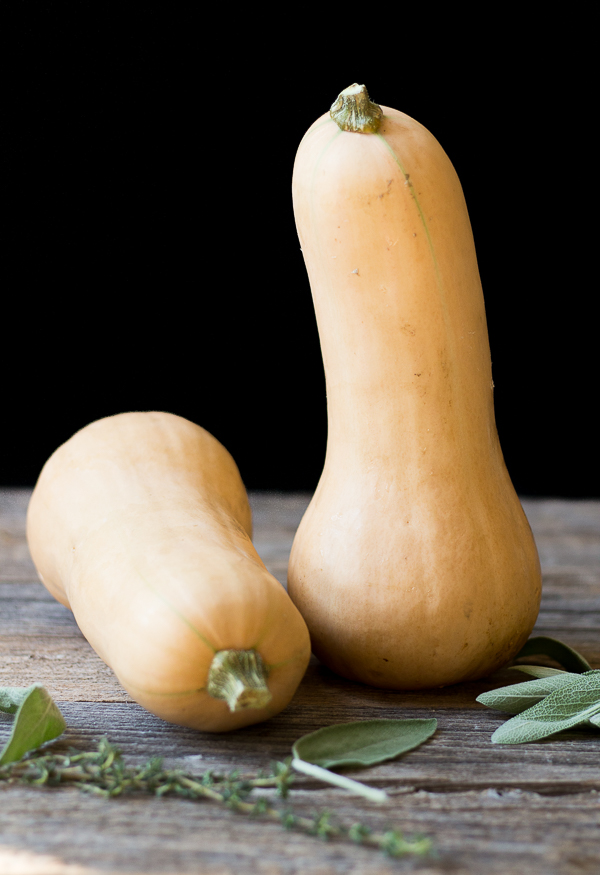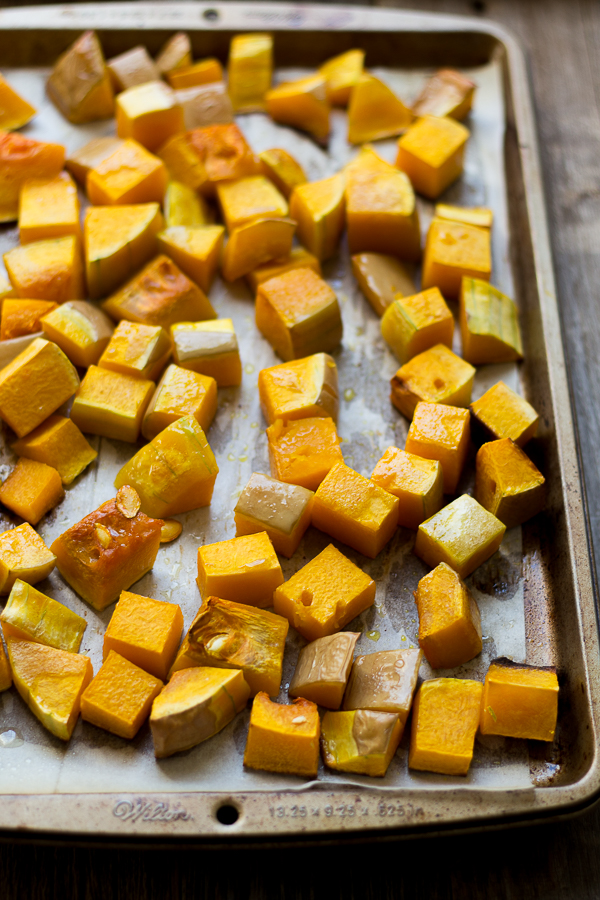 Well, prepare to be amazed because this is a healthier alternative to mac and cheese (although I could not resist adding just a little bit of cheese to the sauce :)).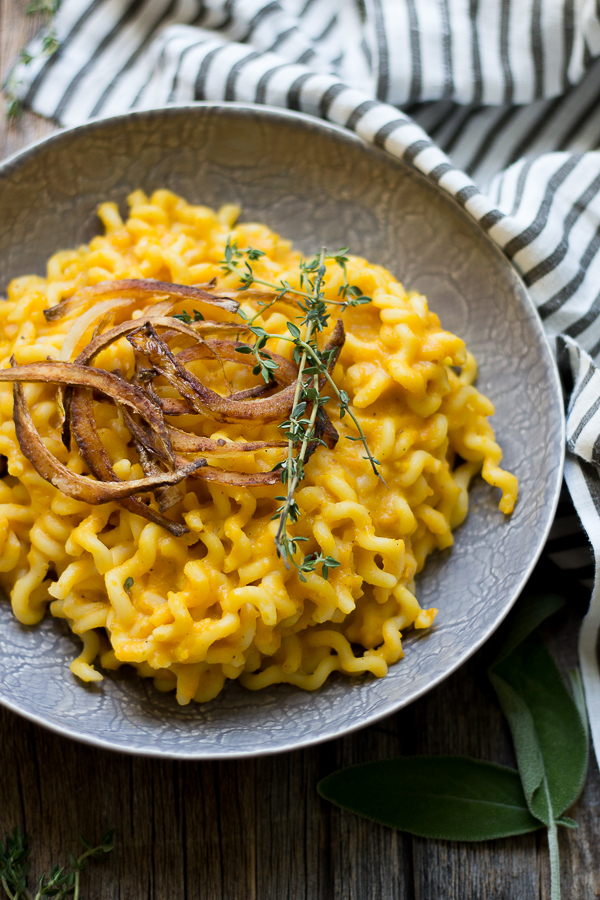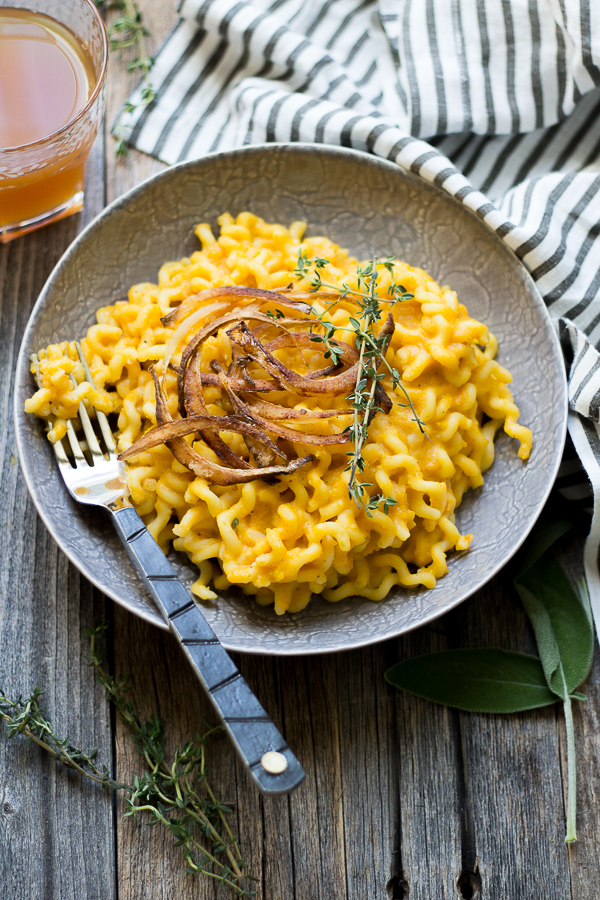 I feel like pumpkins get all the spotlight in September and October while butternut and all the other squash are overshadowed. Personally, I prefer pumpkin in dessert and butternut squash in savory dishes. I just feel the flavors go better together that way; however, a pumpkin-butternut squash hybrid soup is definitely one of my favorite fall soups/stews.
The fact is even though I say this pasta is "creamy," it actually contains no cream (the one tablespoon is completely optional) – just milk (which I guess is the closest thing to cream without actually being cream). And just when you though it couldn't get any more comforting, I had to go and add lightly fried onions and thyme to top it off. Yup. Fall comfort food is definitely coming through today. Happy Friday!
Creamy Butternut Squash Pasta with Crispy Onions and Thyme.
Ingredients
Crispy Onions and Thyme
3

tablespoons

canola oil

1

large white or Vidalia onion, sliced

3

tablespoons

all-purpose flour

4

sprigs fresh thyme
Creamy Butternut Squash Pasta
1

butternut squash, skin removed, and chopped into small cubes

2

teaspoons

olive oil

1

teaspoon

salt

1/2

teaspoon

ground black pepper

3/4

cup

milk

(any type)

1

tablespoon

heavy cream

(optional)

2

tablespoons

yellow cheddar cheese, shredded

1

teaspoon

ground cayenne pepper

1

pound

fusilli col buco, fettuccine, or spaghetti plus water for boiling
Instructions
To make crispy onions, heat canola oil over medium-low heat. Dip each onion slice in flour, and lightly fry in oil until golden. Place on paper towel to soak up excess oil. Once done frying onions, add thyme to leftover oil, and sautée until slightly crispy. Place and paper towel as well, and set aside.

Preheat oven to 400 degrees F. Grease a large baking sheet, and add butternut squash, olive oil, salt, and pepper to it. Roast for 20-25 minutes or until the squash is soft and tender. Allow to cool slightly. Purée squash in blender or food processor. Add milk, heavy cream, and cayenne pepper to blender, and purée once more. Transfer mixture to medium pot over medium-low heat, and add cheddar cheese. Heat until sauce is warm and cheese has fully melted. Meanwhile, boil water for pasta, and cook pasta until al dente (time according to package directions). Reserve 1/4 cup of pasta water. Add pasta water to sauce, and stir once more.

Add pasta to sauce, and mix carefully until pasta is fully coated. Serve warm with onions and thyme. Eat!