Possibly the best autumn cookie you will ever taste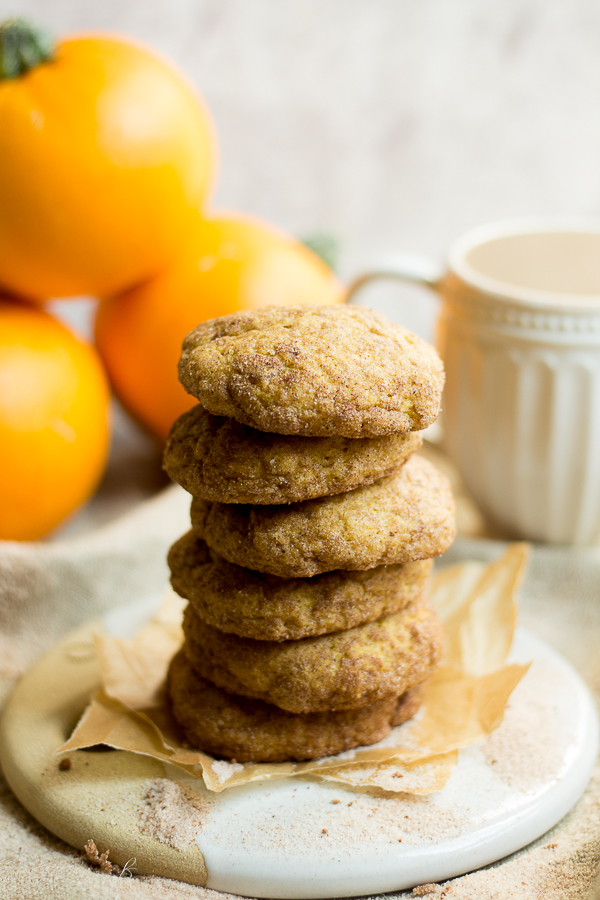 Happy October! With September comes apples, and with October comes…pumpkins! And with pumpkins comes excited Anessa 🙂
To be completely honest, I will eat any pumpkin dessert. I don't know what it is about pumpkin and all the spices – cinnamon, ginger, nutmeg, cloves, and cardmom – I just love fall flavors too much. And I definitely think pumpkin dessert should be a year-round thing. In my mind, it definitely is.
Perhaps the second star of the show in these cookies (after the pumpkin of course) is the brown sugar. I mean, I so strongly recommend using it that I even included it in the title. In general, brown sugar makes cookies soft and moist due to its molasses content. Plus, I essentially used a combination of brown sugar and white sugar for these cookies since the white sugar is mixed in with cinnamon for the snickerdoodle coating 🙂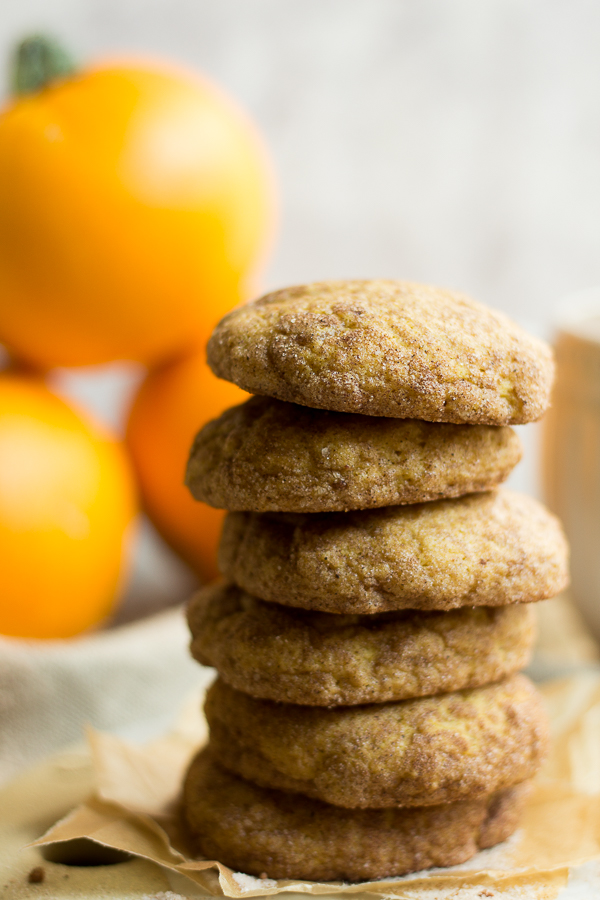 These are definitely more cake-y cookies rather than chewy ones. Hence the reason I call them "pumpkin pie/cake" cookies. They're doughy but the perfect sweetness and texture that is so comforting in the fall. Can you tell these are possibly my favorite cookies of all time?!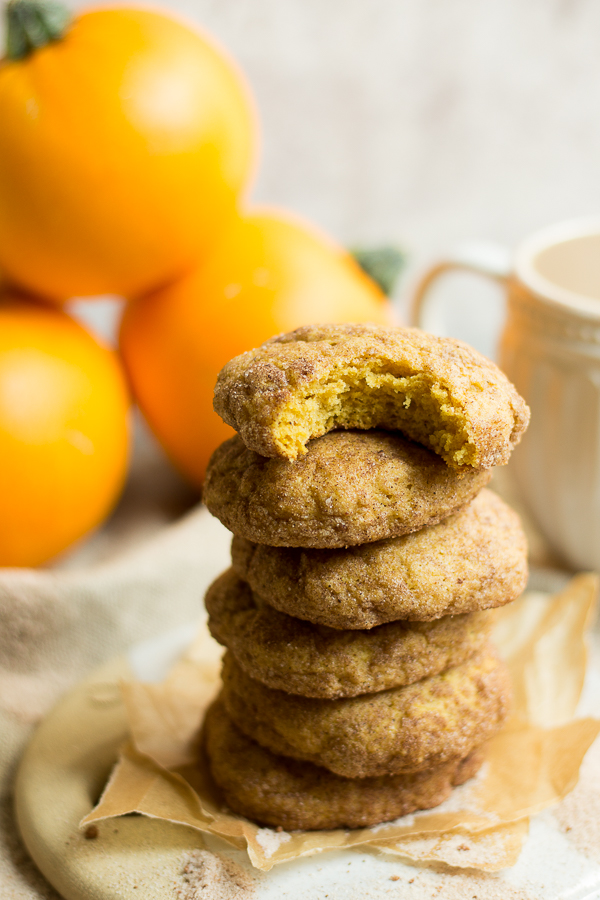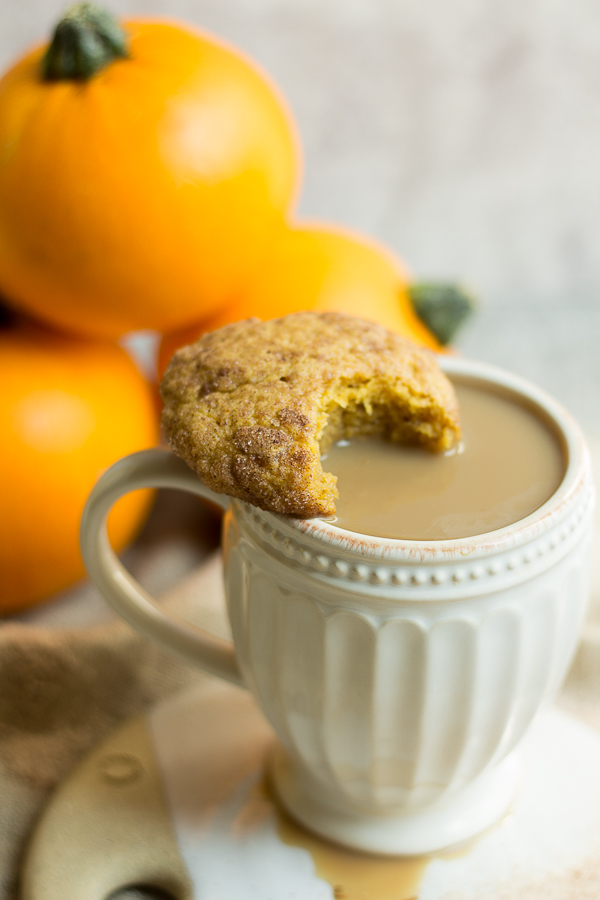 If you make this recipe, be sure to tag your creation with the hashtag #foodfinessa.
Brown Sugar Pumpkin Pie Snickerdoodles.
Ingredients
1/2

cup

white, granulated sugar

2

teaspoons

ground cinnamon

6

tablespoons

unsalted butter, softened

1/4

cup

canola or melted coconut oil

1

cup

light, packed brown sugar

1/2

cup

pumpkin purée

1

large egg

1

teaspoon

vanilla extract

2

cups

all-purpose flour

1/2

teaspoon

baking soda

1/4

teaspoon

salt

1

teaspoon

ground cinnamon

1/2

teaspoon

ground nutmeg
Instructions
Preheat oven to 350 degrees F. Line a cookie sheet with parchment paper.

In a small bowl, toss white sugar and 2 teaspoons cinnamon together. Set aside.

In a large bowl, whisk together butter, oil, brown sugar, pumpkin, egg, and vanilla extract until well combined. Mix in flour, baking soda, salt, cinnamon, and nutmeg. Roll about 2 tablespoons of cookie dough into a ball for each cookie, and coat it in the cinnamon sugar. Place on cookie sheet, and bake for 7-8 minutes or until cookies have puffed up and are soft to the touch. Serve warm, and eat!