A warm cinnamon roll is just what you need on a cold night in December.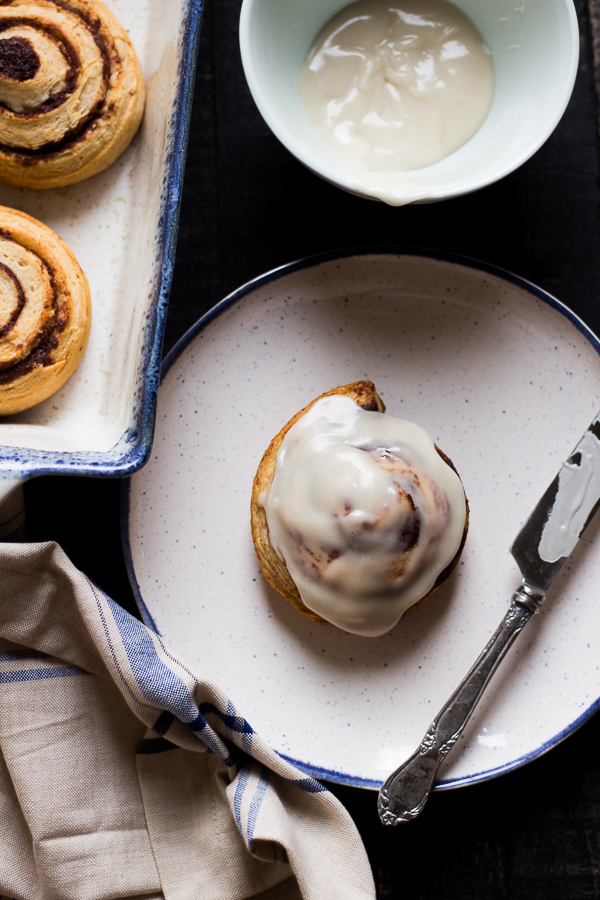 I think cinnamon rolls are one of my favorite desserts ever. They're just so fluffy, spicy, and perfectly sweet. To me, that's the best combination of anything in a sweet treat any time of year but especially in the winter months.
So what's the butter to the bread of a cinnamon roll? Icing! And today, I'm showing you how to put a little spice in your royal icing by making this chai spice icing. Chai is a type of Indian black tea that includes spices, such as cardamom, black pepper, star anise, ginger, and cloves. It has immense health benefits including anti-inflammation, immune system support, and antioxidants.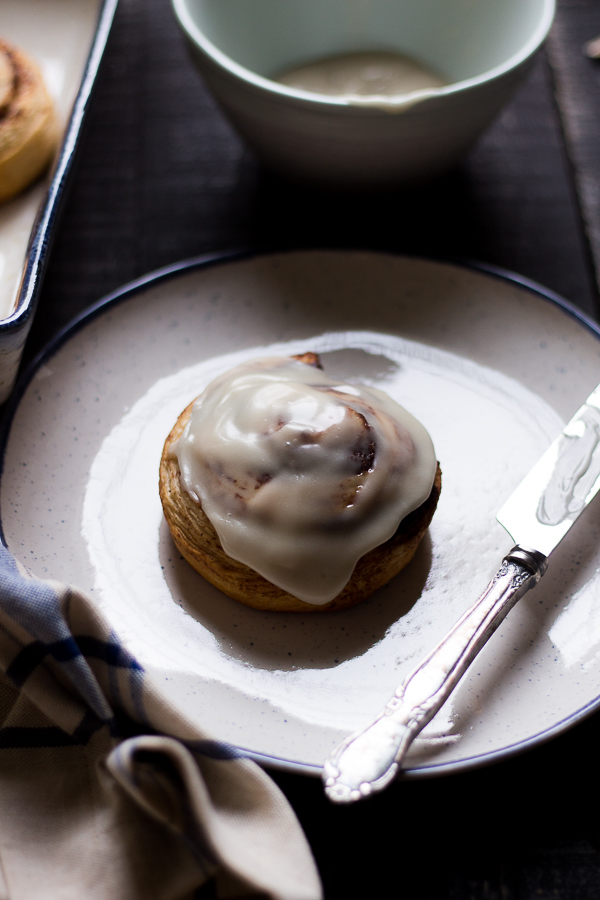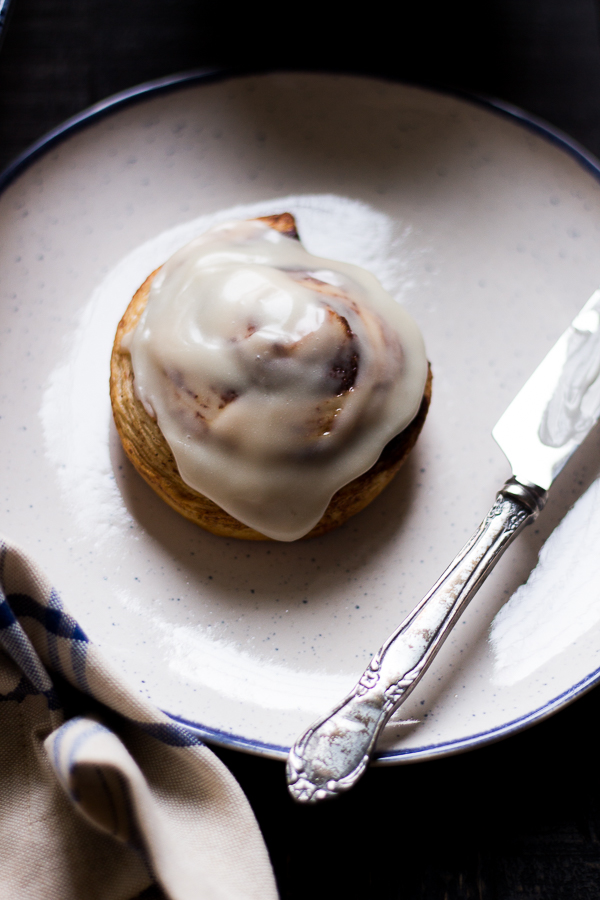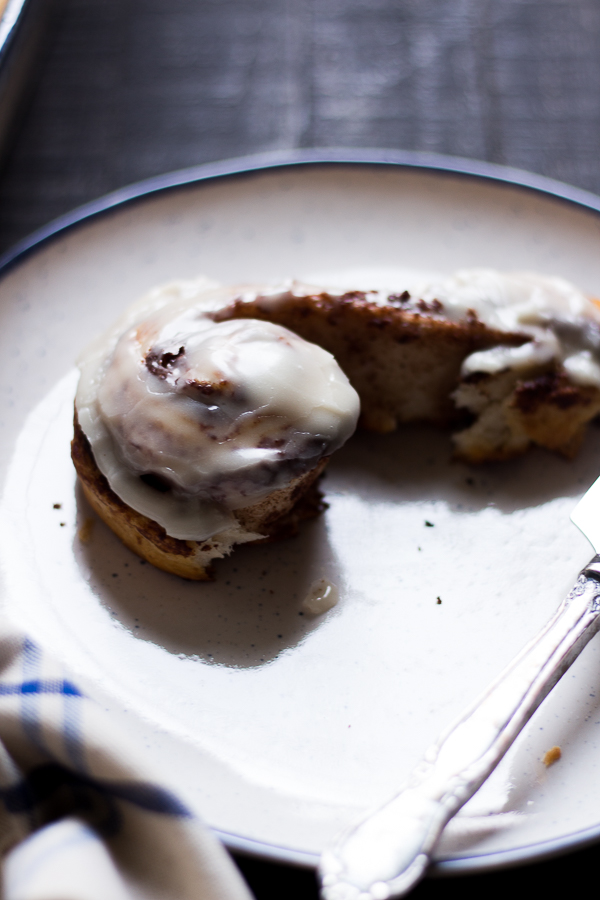 Yes, we are only adding a relatively small amount of chai to the icing, but still – we can call these cinnamon rolls semi-healthy, right?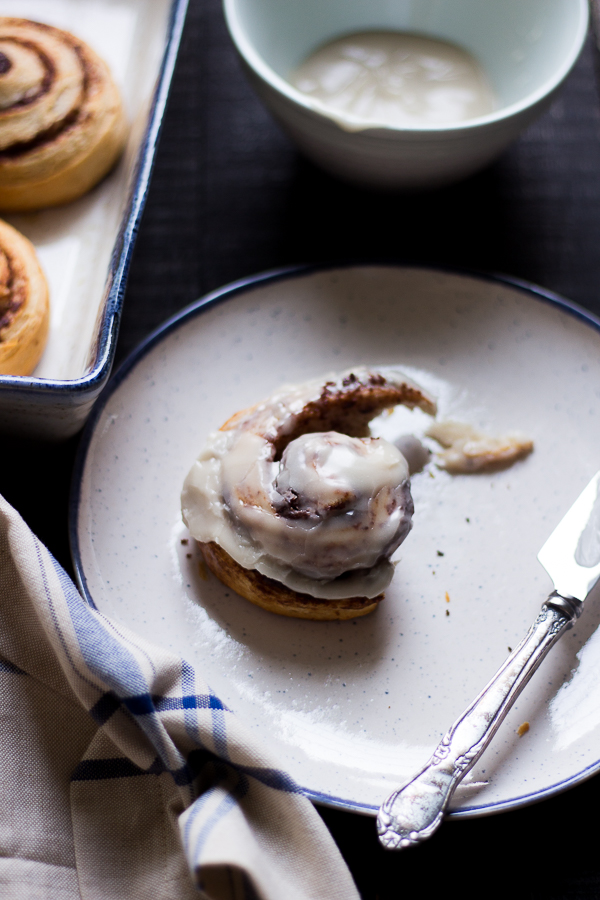 If you make this recipe, be sure to tag your creation with the hashtag #foodfinessa.
Cinnamon Rolls with Chai Spice Icing.
Ingredients
Cinnamon Rolls
3

teaspoons

active dry yeast

1/4

cup

warm water

2

tablespoons

white, granulated sugar

1

stick (1/2 cup) unsalted butter, melted

1

large egg

1/2

cup

warm milk

(any type)

3-1/2

cups

all-purpose flour

1/2

teaspoon

salt

2

tablespoons

ground cinnamon

1/2

cup

white, granulated sugar

6

tablespoons

unsalted butter, softened
Chai Spice Icing
1

egg, whites only

1-1/3

cups

confectioner's sugar

1/2

teaspoon

ground ginger

1/4

teaspoon

ground cardamom

1/2

teaspoon

ground cinnamon
Instructions
To make cinnamon rolls, combine yeast, water, and sugar in a bowl of an electric mixer fitted with the dough hook. Allow mixture to rest until yeast is foamy. Add the butter, milk, and egg, and stir until well incorporated. Add the flour and salt, and stir until combined. Roll the dough into a ball, cover, and allow it to sit at room temperature or a slightly warmer place for 1 hour or until it's doubled in size.

Whisk together cinnamon and sugar in a bowl. Grease an 8 x 8" baking pan with butter. Roll dough into a rectangle on a well-floured surface. Spread 6 tablespoons of butter on dough, and sprinkle cinnamon-sugar mixture on top. Roll the dough into a log, and cut rolls about 1-2 inches thick. Place the rolls, cut side down, in the baking pan. Cover, and allow them to rest for 30 minutes or until they have doubled in size.

Preheat oven to 350 degrees F. Bake rolls for 25 minutes or until slightly golden brown. While they're baking, combine all the icing ingredients in the bowl of an electric mixer. Beat until icing is glossy.

Allow rolls to cool slightly, and then spread icing on top. Enjoy!