Autumn-inspired salad to balance out all that pumpkin dessert
I feel like through all the richness and comfort food of autumn, we all just need one big salad – and a fall-inspired one at that 🙂
This will be a super quick post, but I love this recipe so much that I couldn't resist sharing it. The vinaigrette in this salad has such iconic fall flavors and when paired with squash, kale, and roasted pumpkin seeds (A.K.A. pepitas), the entire salad just screams autumn.
When I think of autumn, I typically envision comfort food (well, pumpkins first and foremost), but salads don't usually come to mind. Well things are about to change around here because this salad couldn't be any more autumn-like.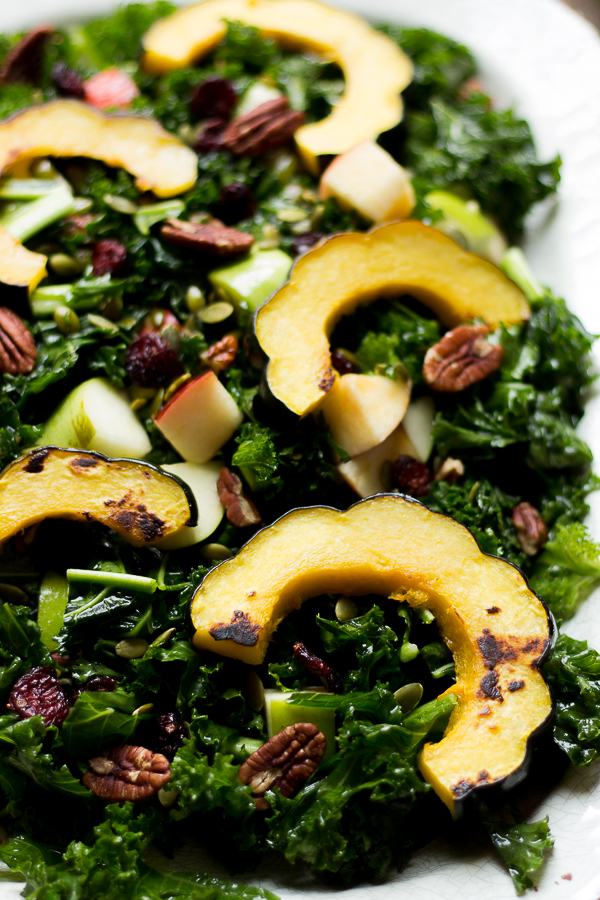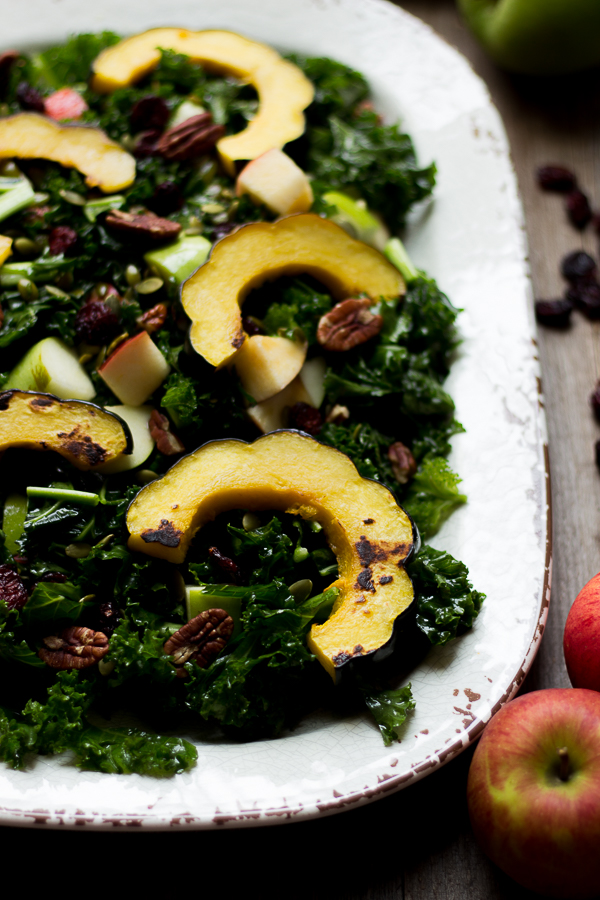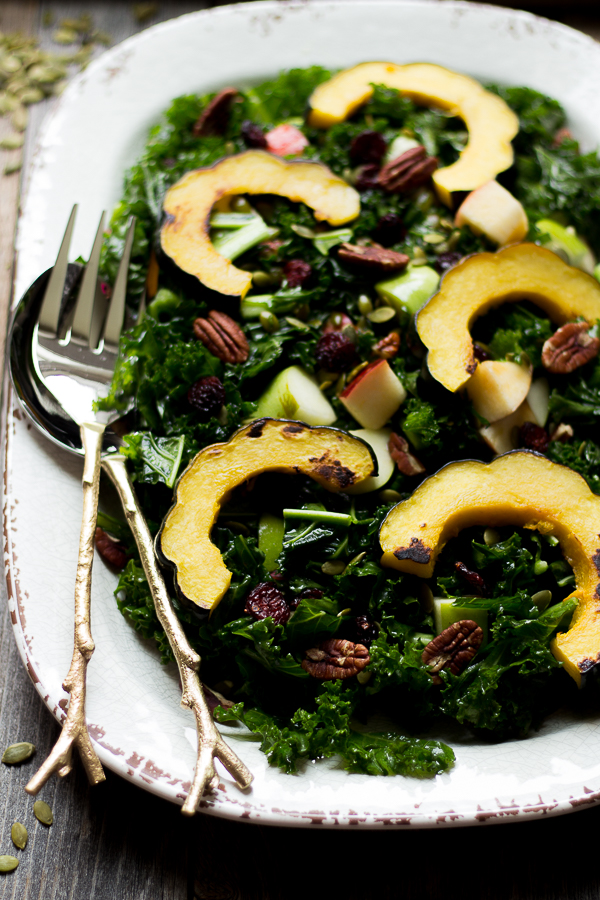 Let me just say after making this salad, I realized I have a love for kale. I think I was always discouraged from eating kale since I had always eaten baby kale, but let me just say large kale is sooooo much better in my opinion. When paired with vinegar, it becomes so tender and completely debunks the myth that kale has a "leathery" texture like many people believe. I overall definitely prefer regular kale over baby kale 🙂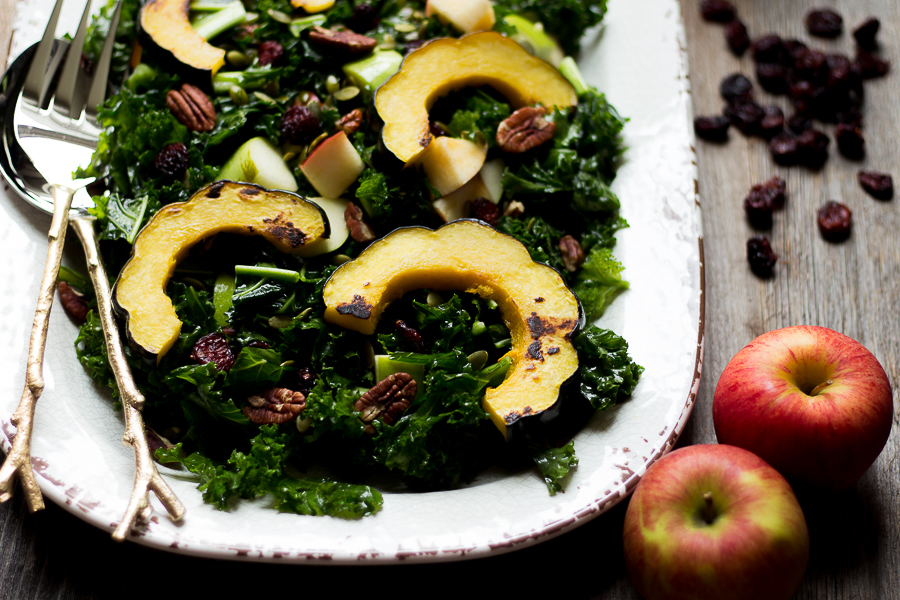 If you make this recipe, be sure to tag your creation with the hashtag #foodfinessa.
Autumn Harvest Acorn Squash and Kale Salad.
Ingredients
1

acorn squash, chopped into half moons

1

teaspoon

olive oil

1

teaspoon

salt

1

teaspoon

ground black pepper

1/2

cup

olive oil

1/2

cup

balsamic vinegar

2

teaspoons

maple syrup

1/2

teaspoon

pumpkin purée

5

cups

fresh kale, chopped

1/2

cup

pecans, chopped

1/2

cup

dried cranberries

1/2

cup

pepitas
Instructions
Preheat oven to 400 degrees F. On a greased cookie sheet, add acorn squash half moons. Drizzle with olive oil, and sprinkle with salt and pepper. Toss, and roast for 15-20 minutes or until acorn squash is slightly golden fully cooked through. Set aside.

To make dressing, in a small bowl, whisk together olive oil, vinegar, maple syrup, and pumpkin purée. To prepare salad, toss together chopped kale, pecans, dried cranberries, and pepitas. Drizzle with dressing, and toss again. Serve in a large bowl, and top with roasted acorn squash. Enjoy!